_CURRENTS
San Diego, CA
2019
CURRENTS_vinyl cut & collaborative piece
Artist & Attendees
Based in San Diego, CA at obrARCHITECTURE very own speakeasy and gallery space the show CURRENTS took place with a new take and detail level on the continuous style of JC.
Going more into the depth of detail and the soft illusion that it creates, JC also ventured into the realm of color for the first time in his art series and used it as a break from the repetition and patterns found throughtout the pieces.
Scroll through the various patternized landscapes and linework to explore the 4th series in his work lineup.
CURRENTS_collaboration
Art Show Attendees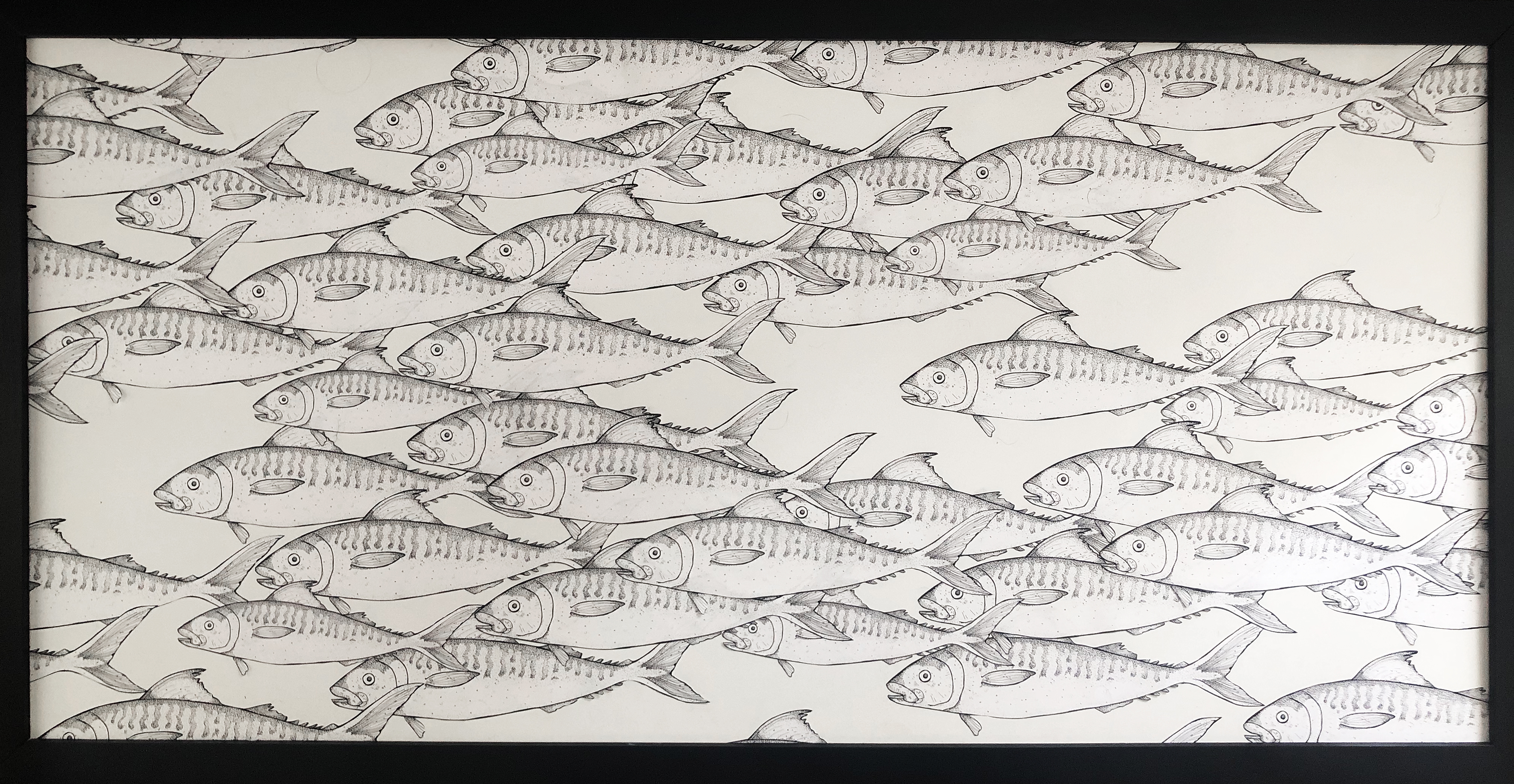 CURRENTS_process of "Escuela"
Mixed Media on MDF

The multiple representation of the same image via photocopy represents the pattern and repetition with a different air and focus, while keeping the rhythm and movement of the subjects.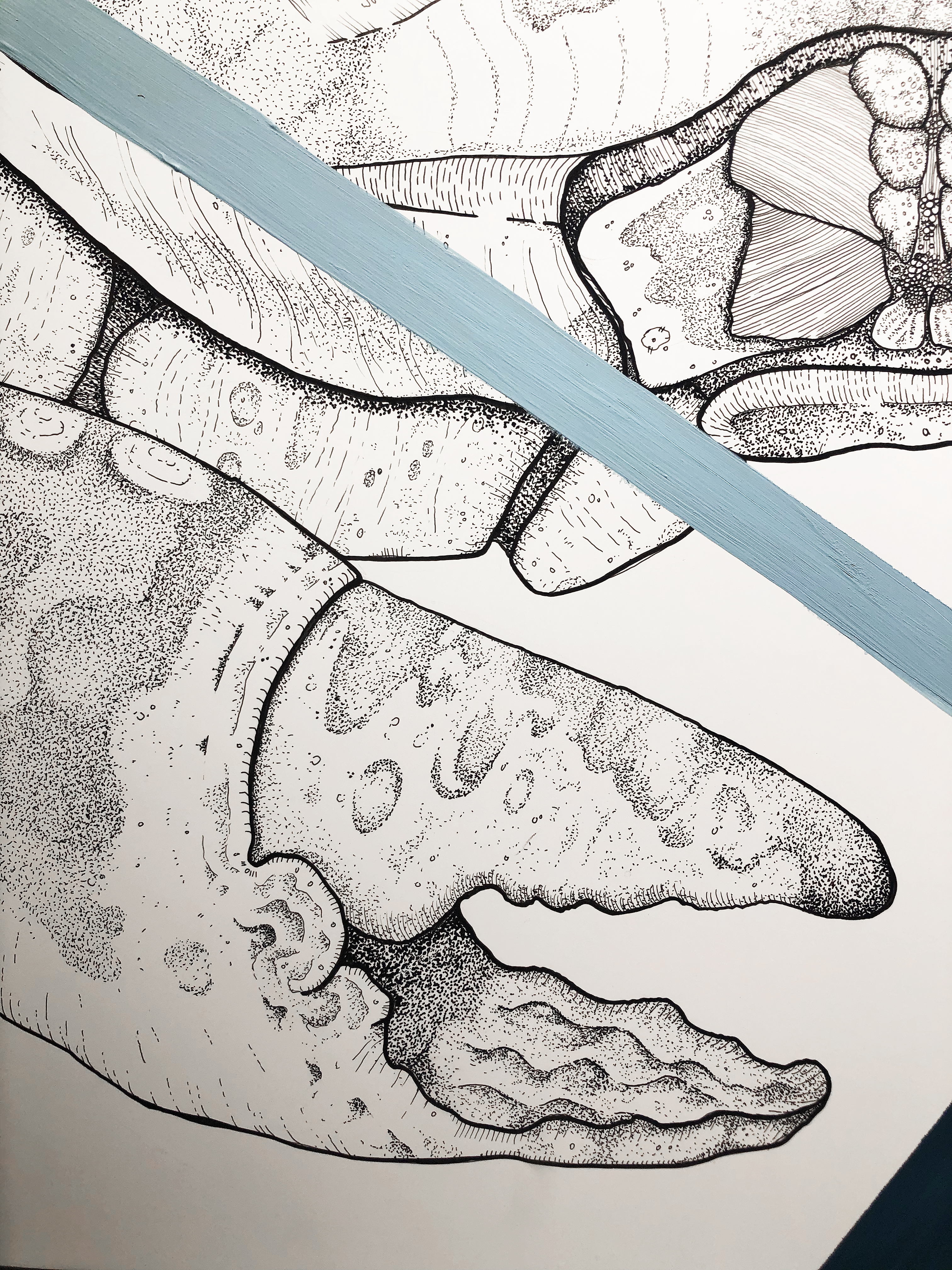 CURRENTS_detail gallery
Various details and moments of the series. From Micropigment Ink on Claybord to Mixed Media on MDF, the pattern dominates the pieces and signs a style.
Full Gallery & Costs:
_Hunter, 2019
18"x24", Micropigment Ink & Acrilyc on Claybord
$500 USD
_Sideways, 2019
18"x24", Micropigment Ink & Acrilyc on Claybord
$500 USD
_Escuela 2, 2019
24"x48", Mixed Media on MDF
$800 USD
_Structures 2019
(3) 6"x6", Micropigment Ink & Acrilyc on Claybord
$210 USD
_Big Pez, 2019
24"x48", Acrilyc on MDF
$900 USD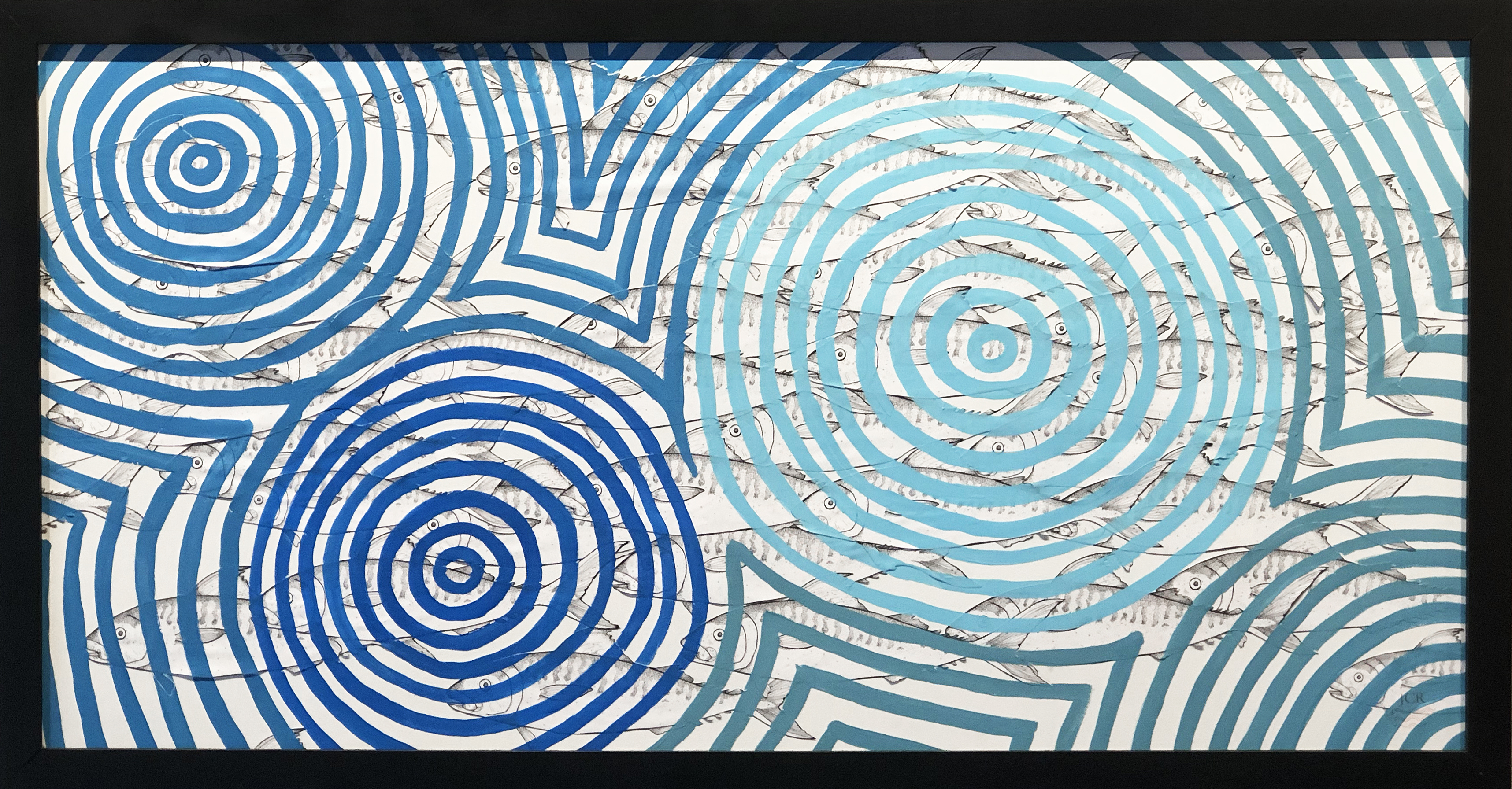 _Escuela, 2019
24"x48", Mixed Media on MDF
$800 USD
_Adaptive, 2019
18"x24", Micropigment Ink & Acrilyc on Claybord
$500 USD
_Sisters, 2019
(2) 9"x12", Micropigment Ink & Acrilyc on Claybord
$270 USD - SOLD
_Sideways, 2019
18"x24", Micropigment Ink & Acrilyc on Claybord
$500 USD
_Small School, 2019
(3) 6"x6", Micropigment Ink & Acrilyc on Claybord
$210 USD - SOLD